Our Eco Warriors, George and Marcus, have audited our school and have created an action plan to improve our environmental awareness. They want to make improvements in our approaches to: litter, energy, and marine life.
Latest Update
We are delighted to have achieved the Bronze Eco Schools Award:
The Eco Warriors ran a competition to design a poster encouraging people not to leave litter. They think this is important in preserving our environment and keeping our school and community lovely places to be.
Here they are with the entries, and the five winning posters: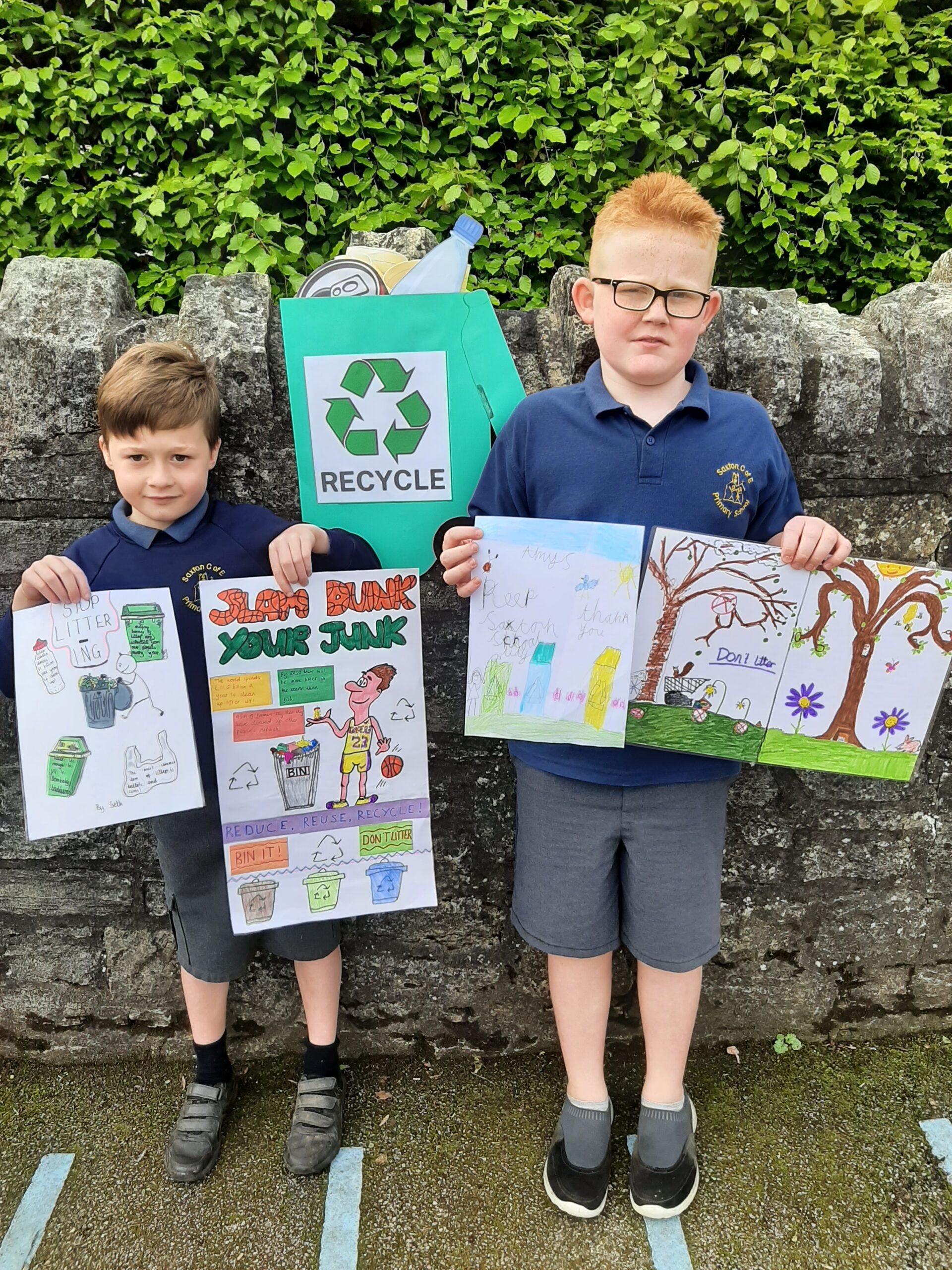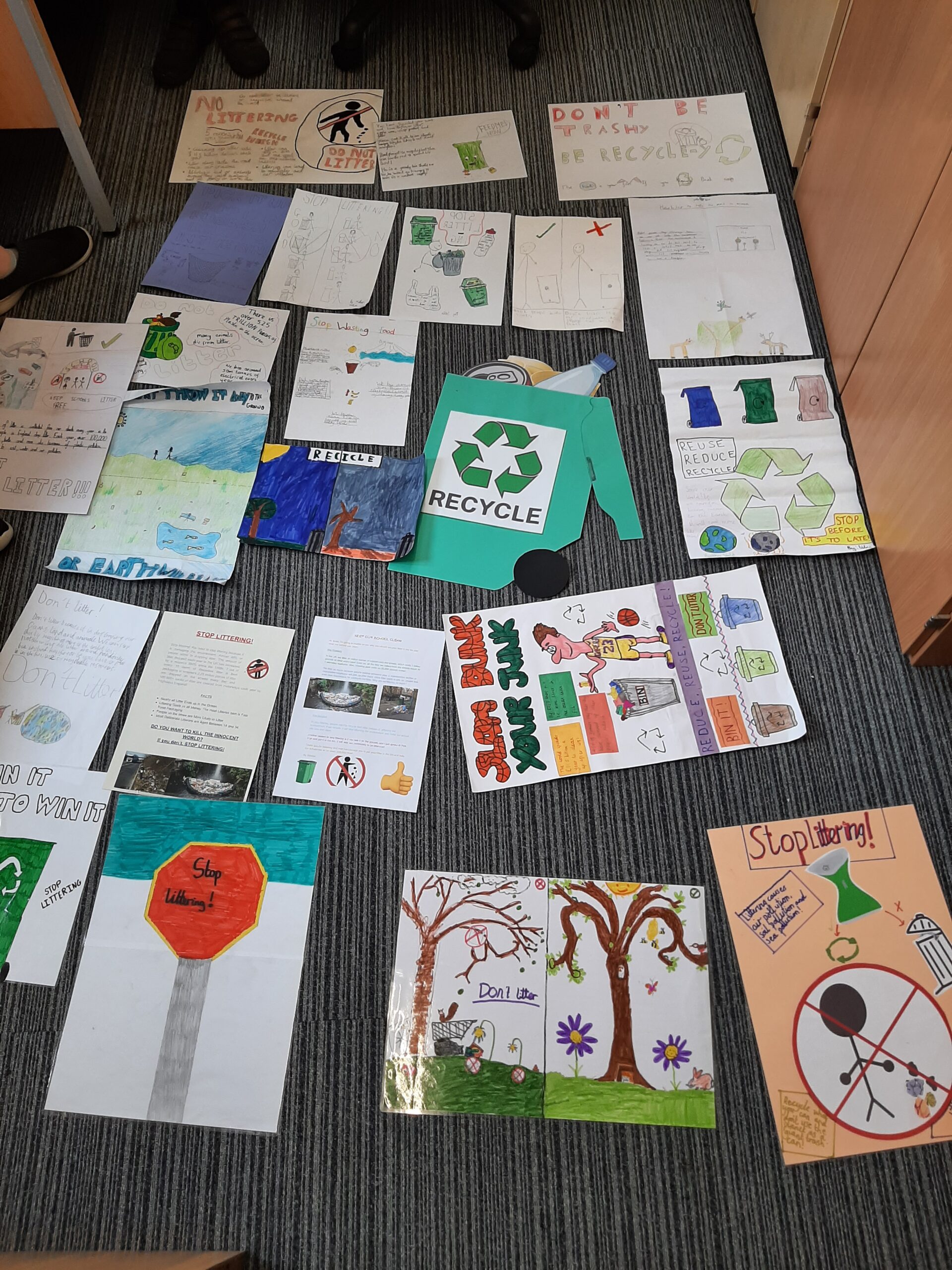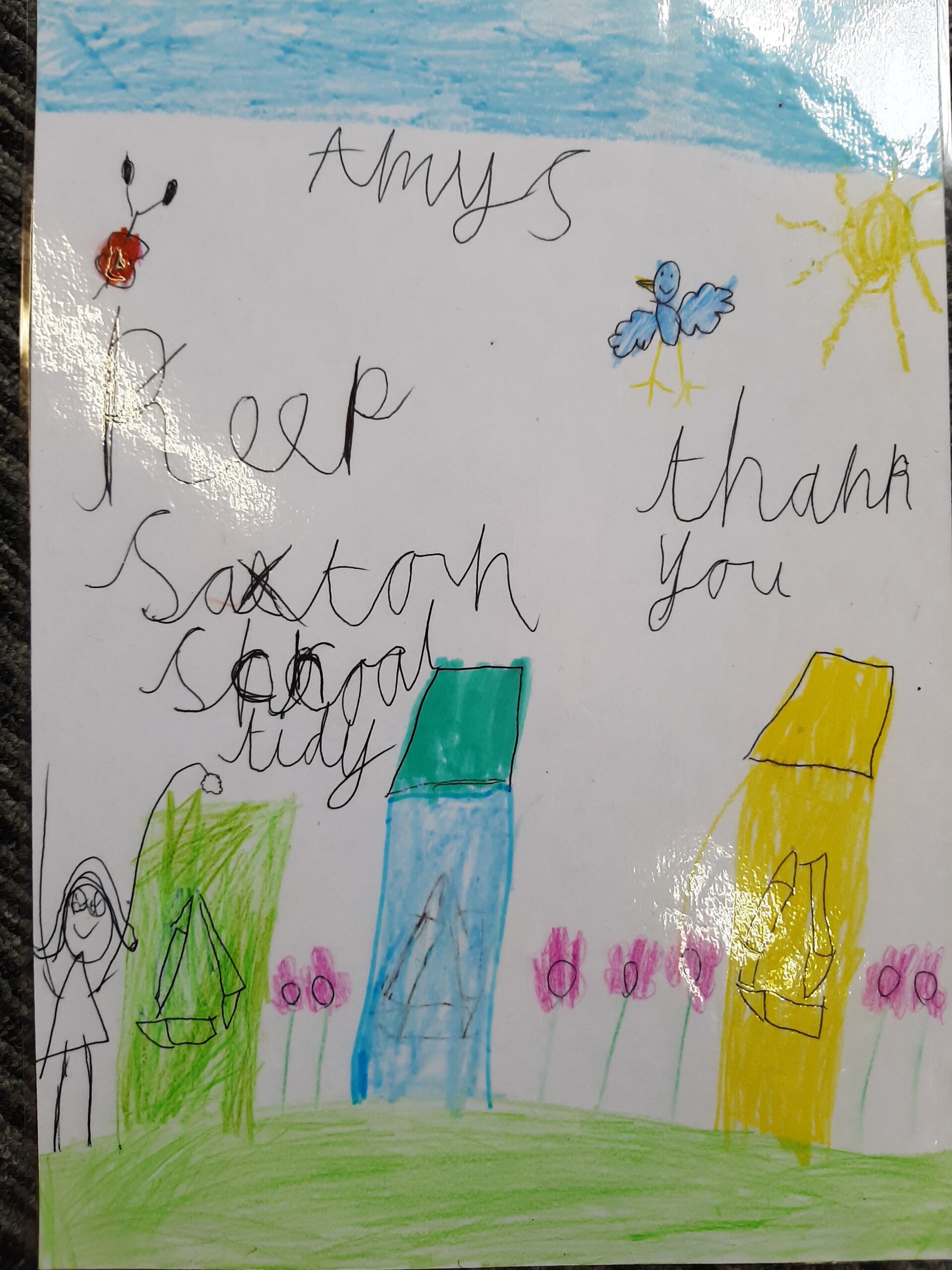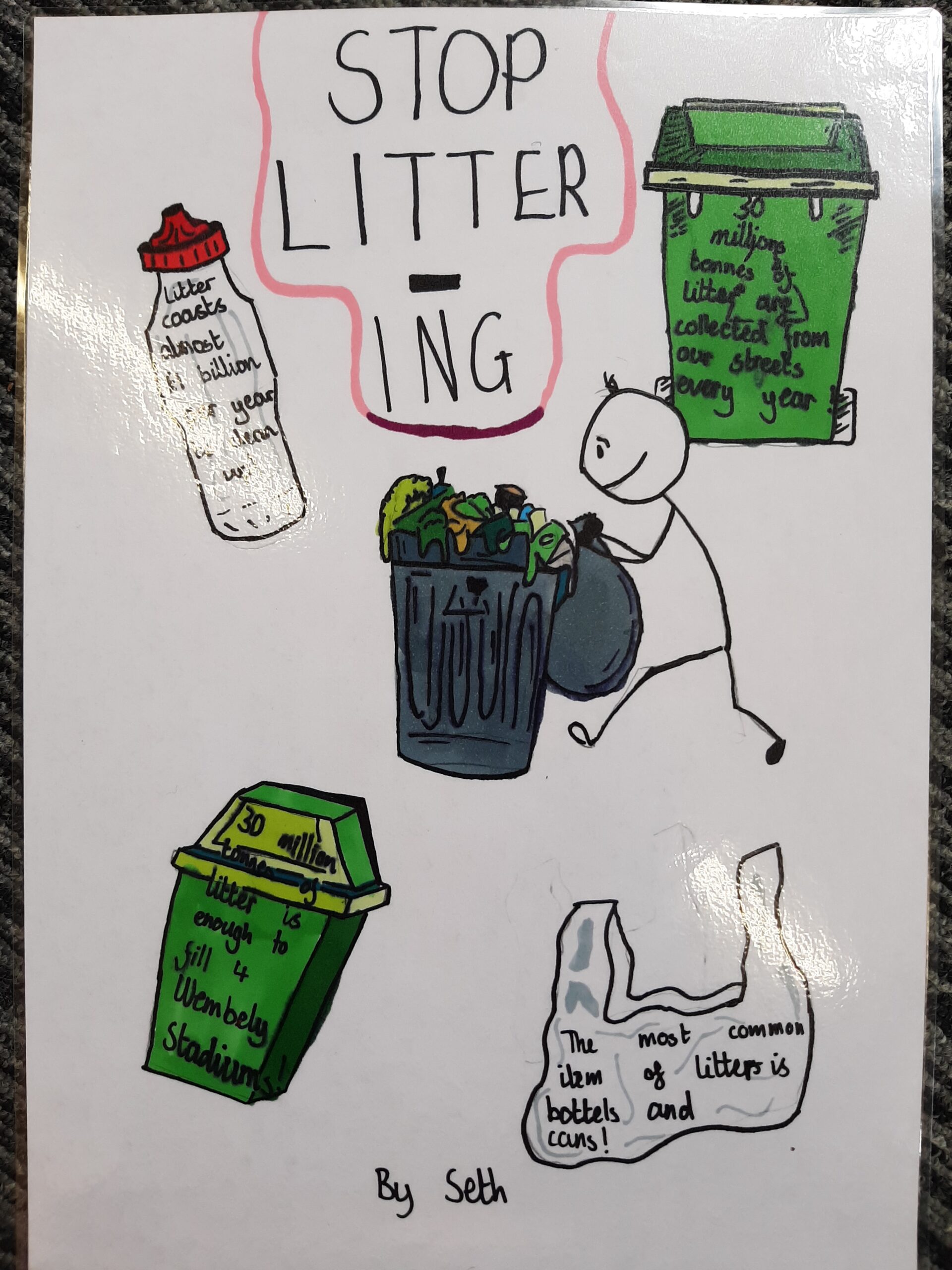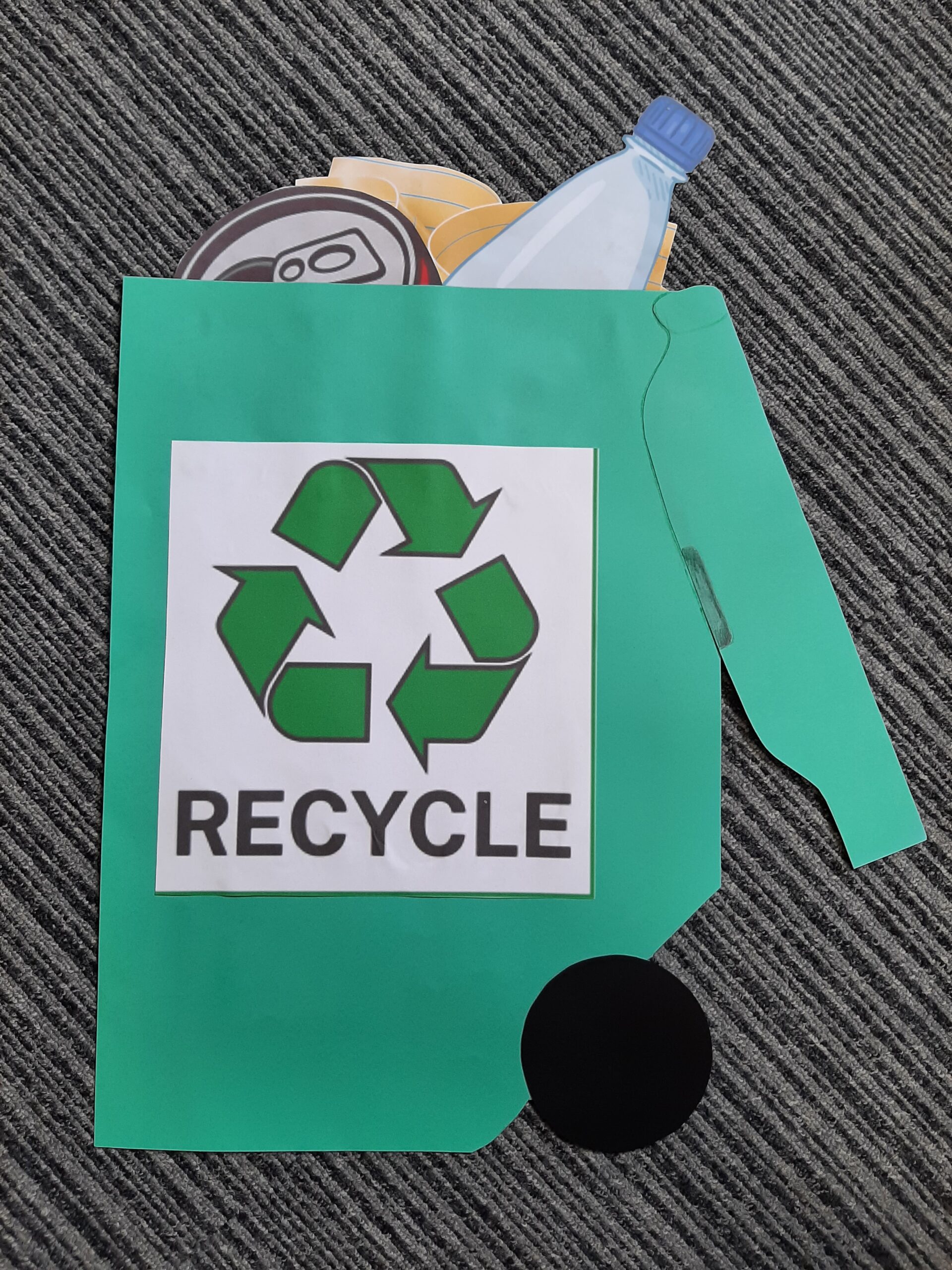 Our Eco Warriors also held a Big Blue Day to raise awareness of marine pollution and environmental issues relating to the sea. Unfortunately, not everyone was able to take part because some children were isolating, but those who were in school had a great time:
Action Plan
You can see the Eco Warriors' action plan Here