We are a small, friendly, village primary school in North Yorkshire, serving the village of Saxton and its surrounding area. A school has existed on our site since the mid nineteenth century, but there is a proud tradition of education in Saxton stretching back before that.
We currently have 56 pupils on roll. We have three classes – Willow Tree with children in Reception and Year 1 and Year 2. Sycamore Tree with children in Years 3 and 4. Maple Tree with children in Years 5 and 6.
Our children all work very hard and achieve highly. Many join us in Reception and stay throughout their Primary school life. From our school, they transfer to Sherburn High School , Tadcaster Grammar School, and other Secondary and Independent schools in the surrounding area. We are part of the STAR Multi-Academy Trust which formed from our local 'family of schools' in 2018, giving our children access to lots of extra opportunities from our network of schools.
The History of Saxton Church of England Primary School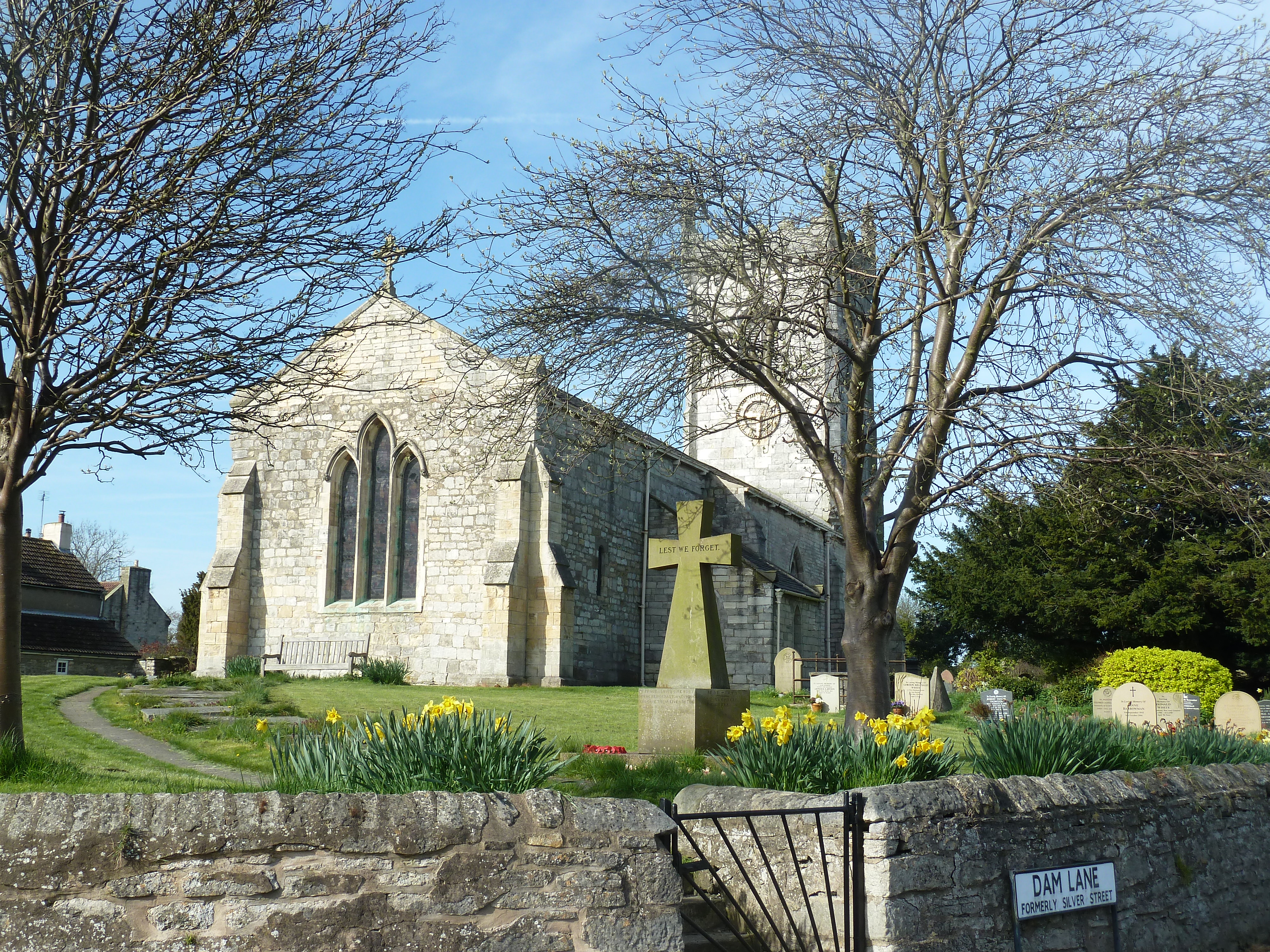 The architecture of the original school building suggests that it was built in the early 1800's, perhaps as a Sunday School. There was certainly a school already in existence when it became a National School in the 1870's.The earliest logbook that the school has dates from 17th November 1874, although it indicates that the school had been operating for some time without one. It begins with a report from the Inspector:
"The children in this school are generally very backward indeed for their age, and the school is far below the average of village schools so far as attainments are concerned……… I shall reserve my opinion as to the master's capacity as a teacher until after the next examination."
Fortunately, standards have improved a little since then! In fact, new teachers (masters) ensured that the school improved rapidly, and by 1887 the Inspector reported that "The children are in good order, and, considering the irregular attendance, their attainments are very creditable to the teacher."
The number of children on roll has varied over the years, being generally between 30 and 80. The average seems to have been around 55 children. Attendance seemed to fluctuate rapidly, mainly depending upon local agricultural duties. Holidays were often created to allow pupils to attend to farming tasks, such as Pea Pulling (3 weeks) and potato gathering.
The school building has been much changed over the years. The original building appears to have had only one room, but in the late 19th century a wing was added and then extended. A map of the school from 1885, indicates that the main room had accommodation for 99 children. The same space today can only accommodate 30 children, so they must have found it a very tight squeeze! We are currently reviewing our maximum allowed intake due to ever rising admissions.
In 2018 our entire school benefited from a refurbishment and we are now housed in wonderful accommodation. We benefit from excellent outside space, having secured additional land from a local landowner. We have a walled playground, large playing field, and a separate woodland and wildlife area.